Charao Life! Version0.4.0 [TripleSevenRPG]
TripleSevenRPG is creating Erotic Adventure RPGs
INFO
Updated:
19-September-2019
Genre:
RPG,2D game, 3DCG, Cheating, Corruption, Male protagonist, Pregnancy, Vaginal sex, Creampie, Animated
Censorship:
None
Developer:
TripleSevenRPG
Version:
0.4.0
OS:
Windows
Language:
English
Size:
577 MB
Description:
In Japan there is this term "Charao" which means a Superficial Flirtatious Playboy. The protagonist, Takeshi Miyamae is senior high student living in Japan is a prime example of this. He always tries to hit on girls and often goes to "Goukons", a term for random dinner dates, where he can meet and talk to new girls each time. He loves women and has had sex with numerous partners to date. He's even gotten a girl pregnant!
One day while going on a class camping trip to the mountains with his classmates, he ends up getting lost in the forest where he ends up in a shrine. There he encounters a fertility godess who grants him an "enhancement" spell to fulfill a task for her.
What's gonna happen with his life from here on?!
Changelog v0.4.0
-Added Camp events day 2.
-Added Shizuru Scenario.
-Added a Quest Log system, Now you can keep track of what to do.
-Character Busts and Images can now be panned manually, (right click to hide message window and
use mouse wheel to scroll)
-Some dialogues/scenes were updated:
(Akeno morning encounter, butt spank)
(Kazuki-sensei's errand)
(Shizuru first time meeting)
Porn Game Screenshots: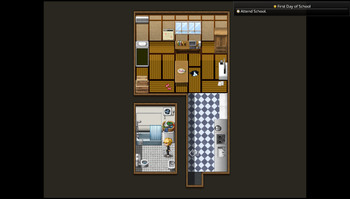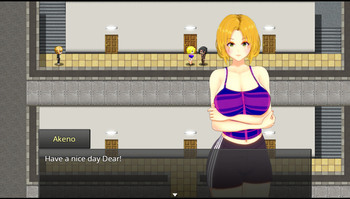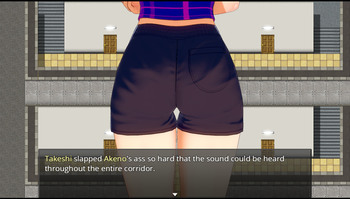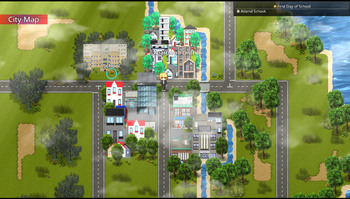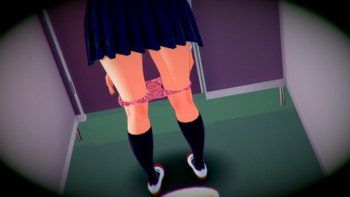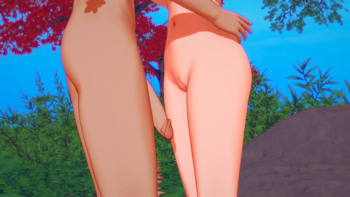 Charao_Life_040.zip
Charao_Life_040.zip