Pandora's Box - Version 0.6 + Walkthrough
Void Star is creating Adult Games
INFO
Updated:
05-August-2019
Genre:
3dcg, Animated, Big ass, Corruption, Exhibitionism, Female protagonist, Footjob, Groping, Lesbian, Male protagonist, Multiple protagonist, Ntr, Oral sex, Vaginal sex, Voyeurism
Censorship:
None
Developer/Publisher:
Void Star
Version:
0.6+ Walkthrough
OS:
Windows
Language:
English
Size:
794 MB
Description:
A story about a young couple who just got their own place. A young and lustful girlfriend and a naive boyfriend. It's a story about money, sex, relationships, corruption and more!
You will look through the eyes of both the female and the male in their relationship. You will make important choices that define their relationship. The power is in your hands as two alternative paths follow. Corruption for the girlfriend and Submission for the boyfriend. Play and make your choices.
Change-Log: v06
~250 rendered images (including the animations).
4 new sex scenes: 2 Masturbation, Handjob, Lesbian (cunnilingus)
New characters.
New feature that I wanted to add for a long time -- Gallery:
It basically works like this:
Once you get to a particular sex scene you will unlock it in the Gallery for quick viewing. It does not include text or story elements. Only the sex scenes + climax. It also does not currently include sound (might implement at a later date). It's like a tracker/achievement system where you can see how much of the game you've seen based on your choices. I want to add that feature to Forgotten Paradise as well, but I don't know if it will be in the next update.
BF route will have sex scenes! I have planned so far up to 4 potential partners for him. It will be based on your choice, of course. Whether you want to stay loyal to your girlfriend or not.
Fixes include:
Fixed clipping of GF's hair from the Blowjob animation on Day 1-3
Fixed a spelling error on Day 4 at the Gym, thanks to patron feedback. Please continue to provide feedback... I am testing the game a lot, but I am only human and make mistakes. Thank you!
Screen: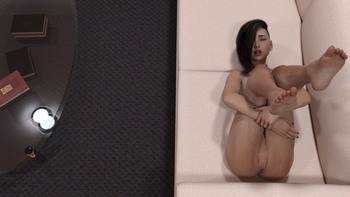 Pandoras_Box-Version_0.6_Walkthrough.rar
Pandoras_Box-Version_0.6_Walkthrough.rar