MANILA SHAW: BLACKMAIL'S OBSESSION V0.14 [Abaddon]
Abaddon is creating RPG Maker MV Games for ADULTS 18+
NFO
Updated:
10-March-2019
Genre:
RPG,3DCG,Big tits, Big ass, Corruption, Pregnancy, Vaginal sex, anal sex, Titfuck, masturbation, blowjob, interracial, graphic violence, sexual harassment,Abaddon, Female protagonist, Adult Game,Porn Game
Censorship:
None
Developer/Publisher:
Abaddon
Version:
0.14
OS:
Windows
Language:
English
Size:
2.33 GB
Description:
The protagonist of my game is Manila Shaw, a policewoman who is respectful of the rules and very good at her job. She always has money problems and has struggling to pay the house rent. A Manila's police action in a convenience store will attract a mysterious man's attention to her and this will change her life, throwing her into a world of corruption and deception...​
Change-Log v0.14:
Warning:
- Keep your old saves.
- "Guard" (skill) is very important. It reduces damage during the round and gives +10 MP and +10 TP.
- Remember to equip Manila. Check her equipment (Equip).
- Remember that the inventory is shared with all outfits. If you want to transfer equipment from one Manila to another, you have to put it in the inventory and then equip it.
- You can show / hide the Arrows Map (indicators to change map).
Press on the keyboard:
(PageUP = Show Arrows Map; PageDOWN = Hide Arrows Map)
Quests (Wednesday):
- Traffic (Story Quest): If Pusher is free, this scene will be a little different.
- Sex Storm (Side Quest): You can go to the lieutenant Storm with the Sex Bomb or Casual (Sensual) outfit. The dress changes the introduction of the scene. To activate this quest, you must have completed the previous INN Hotel quest.
- Payment (Messages): To activate this quest, you must have a debt with John Doe (don't complete the daily quest "Interrogation").
- Locker (Daily Quest)
- 6 Short animations
- 1 Battle
- I fixed the laboratory password bug (You can open the lab only with the password written on the document)
- Hunter's animation (sex) has been brightened up.
- There is a new game mechanics: "Pregnancy".
Fertility is a percentage value that changes every morning. Manila's sexual partners can change this value (some men have a more powerful seed than normal: Mason, Marcus, etc.)
- From now on the animations will be repeatable during the scene
- Some previous choices can change some dialogues.
Screen: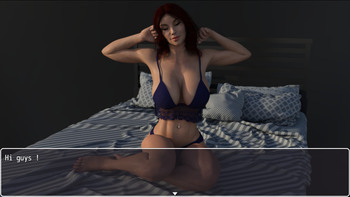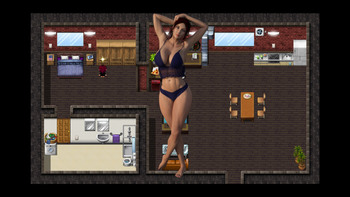 MANILA_SHAW_B.O._V0.14_Abaddon.part1.rar
MANILA_SHAW_B.O._V0.14_Abaddon.part2.rar
MANILA_SHAW_B.O._V0.14_Abaddon.part3.rar
MANILA_SHAW_B.O._V0.14_Abaddon.part4.rar
MANILA_SHAW_B.O._V0.14_Abaddon.part1.rar
MANILA_SHAW_B.O._V0.14_Abaddon.part2.rar
MANILA_SHAW_B.O._V0.14_Abaddon.part3.rar
MANILA_SHAW_B.O._V0.14_Abaddon.part4.rar